Occupational Therapy
Physical Therapy
Speech and

Language

Pathology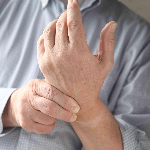 Peak RehabCare is a therapist-managed rehab contract company providing Comprehensive Occupational, Physical and Speech Therapy Services. We serve Healthcare facilities in Western Kentucky including Hospitals, LTC and Home Health Agencies.
TOGETHER MAKING A DIFFERENCE
New Codes for Rehab Evals. .

.
SPECIAL JUICE REDUCES UTI'S
According to Nutrition Research, a pilot study consisting of 200 nursing homes residents revealed that black choke berry juice has been found to reduce the rate of urinary tract infections. Read More
Beginning January 2017, CMS issued new OT and PT evaluation codes. The PT evaluation code 97001 was replaced with three (3) new codes based on complexity.
Please note: Time (face to face with patient and or family) was only used to guide determination of relative value of each code and does not factor in determining or selection of the codes.
97162 - Low complexity- (20 minutes), 97162 - Moderate complexity - (30 minutes) and 9763 - High Complexity- (45 minutes). The Re-evaluation code 97002 was replaced with 97164.
Likewise, the OT evaluation code 97003 was replaced with 97165 - Low complexity - (30 minutes), 97166 - Moderate Complexity - (45 minutes) and 97167 - High Complexity (60minutes).
The Re-evaluation code 97004 was replaced with 97168
These new codes will apply to Medicare and all insurance carriers that are HIPPA entities
2018 Physician Fee Schedule (PFS)
CMS issued the final rule on PFS on November 15, 2017, and it's not all good news for PTs, OTs, and SLPs.
What's new?
Some CPT values are going up while others are being cut.
Cuts range from 1.3% to 2%.
Increases may not offset cuts
Commonly used therapeutic exercises (PT/OT) will see a drop while therapist activities and NMR (PT/OT) and gait training (PT) see some increase.
Overall losses and gains will depend on patient mix.
Therapy caps remains. Calculated by adding the previous year cap by the Medicare Economic Index (MEI) for the upcoming calendar year and rounding to the nearest $10.00. This means an increase from $1,980 (2017) to $2,010 (2018).
To read more click on this website at: https://www.federalregister.gov/documents/2017/11/15/2017-23953/medicare-program-revisions-to-payment-policies-under-the-physician-fee-schedule-and-other-revisions

Ho

spital Readmissions
The importance of determining the best path for patient care after hospital discharge cannot be overstated. According to Care Centrix (carecentrix.com):
75% of costly hospital readmissions are preventable 40% of patients discharged to Long-term care facilities did not need to be 1 out of 5 Medicare patients discharged from hospitals are readmitted within 30 days, causing a >$17 billion annual waste 69% of patients who are on a new drug at discharge only ½ understand the potential complication
Read more https://hme-business.com/articles/2017/04/13/driscoll.aspx