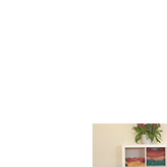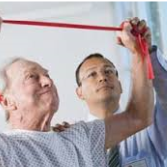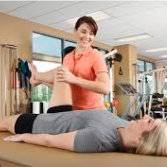 SPEECH THERAPY
The treatment of speech and communication disorders. Speech Therapists also assess and treat swallowing disorders. The approach used depends on the disorder. Speech Therapy may include physical exercises to strengthen the muscles used in speech (oral-motor work), speech drills to improve clarity, or sound production practice to improve articulation. Dyspagia treatment may include exercises to strengthen muscles and reflexes involved in swallowing and prescribing appropriate diet consistencies.
OCCUPATIONAL THERAPY
Occupational therapists help patients improve their ability to perform tasks in living and working environments. They work with individuals who suffer from a mentally, physically, developmentally, or emotionally disabling condition. Occupational therapists use treatments to develop, recover, or maintain the daily living and work skills of their patients. The therapist helps clients not only to improve their basic motor functions and reasoning abilities, but also to compensate for permanent loss of function. The goal is to help clients have independent, productive, and satisfying lives.
PHYSICAL THERAPY
Physical therapists provide services that help restore function, improve mobility, relieve pain, and prevent or limit permanent physical disabilities of patients suffering from injuries or disease. They restore, maintain, and promote overall fitness and health. Their patients include accident victims and individuals with disabling conditions such as low-back pain, arthritis, heart disease, fractures, head injuries, and cerebral palsy.
Our Services
Recovering from a major illness, trauma, or surgery can be as demanding as climbing a mountain peak. It requires focus, knowledge, and determination. These are qualities that form the cornerstones of our company. Our therapists are highly skilled in their fields and using individualized programs, help our clients towards their peak performance.
Peak RehabCare provides Occupational Therapy (OT), Physical Therapy (PT), and Speech Therapy (ST) through highly trained and licensed therapists. Our programs are designed to capitalize on the changing challenges of the healthcare system to ensure quality patient care efficiently.
We focus on delivering nothing but the best service for our customers and their residents. We develop programs tailored to the specific needs of our clients and carry out continuous training of our clients' employees.